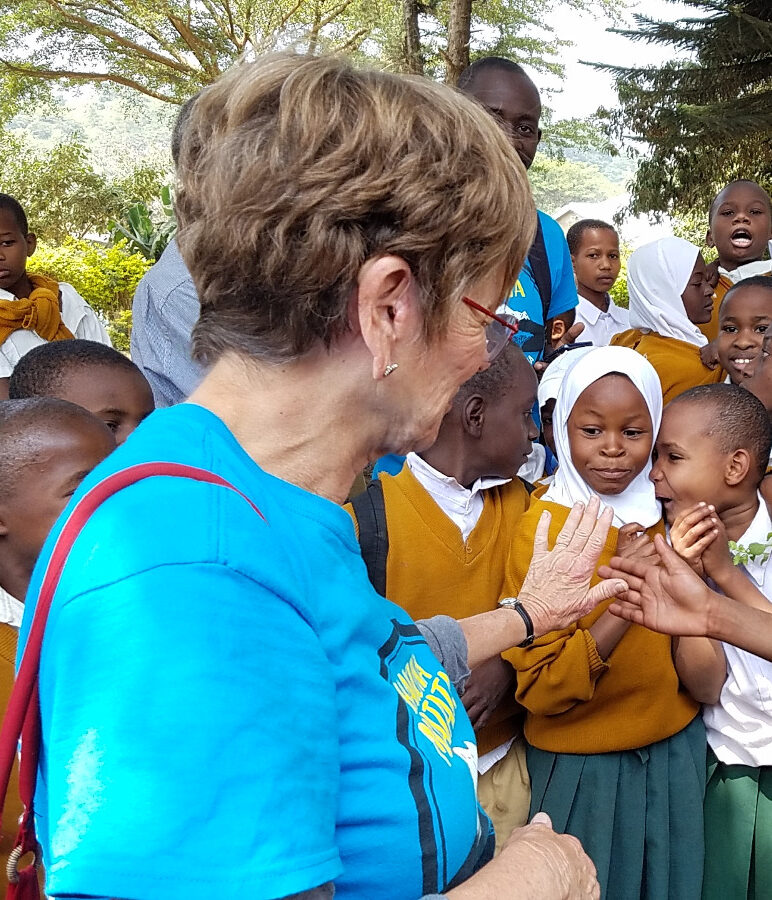 About the founder of TGM
Pamela Ayres
This Generation Ministry, a USA 501(c) 3 nonprofit, is the third network of children's ministries launched by Lead Servant, Pamela Ayres. Her first network, KIMI Power Clubs, was launched as the outreach arm of Kids in Ministry International and is directed by KIMI CEO, Becky Fischer. Her second network, launched under SOS Adventures, has transitioned to become This Generation Ministry (TGM). TGM is an all ages discipleship ministry with emphasis on the most open generation, kids.
The undergirding scripture for TGM is Matthew 24:34, "I assure you and most solemnly say to you, this generation [the people living when these signs and events begin] will not pass away until all these things take place." (AMP italics added) We believe signs of our times warrant preparation for events leading up to Christ's return and this preparation is for all Christians.
"This generation" includes preparation for all ages, yet according to Christian research, spiritual development in childhood directs the whole lifespan. TGM recognizes the significance and potential of childhood by respecting their ability to learn the reality of God's kingdom as they learn to live out their natural lifespan.
Pamela has discerned and written steps of a training pattern that opens children's hearts to heavenly life. She has written curriculum than introduces children to the ability to know God and to know their own hearts. Without self awareness we cannot repent of self nor give ourselves to God.
By 2022, she has spent 22 years on the international field, training in 25 countries. She continues to do so but with a deep yearning to see the children of her own America excel in spiritual excellence. There are many children's ministries promoting the vision of "training to reign" using the pattern of ministry and curriculum of This Generation Ministry. (See other pages to be introduced to some of them.) If they desire, they may call their groups, Children of Adventure.
Understanding the goal and difference between TGM and other children's ministries must include Pamela's vision for one body, one bride, one generation and one building. (1 Corinthians 12:12, 2 Corinthians 11:2, Luke 11:51 & Matthew 24:34, Ephesians 2:20-22) All believers are citizens of a heavenly kingdom but products of earthly cultures. No two ministries are alike for each is led by a unique individual.
At the judgment seat of Christ, there will be only believers and unbelievers. With that in mind, no existing ministry is encouraged to change their name to join TGM. We ask that they fully surrender to Christ and employ the effective training paradigm we offer as God leads them. This Generation Ministry aims to undergird associated ministries where it is needed for fruit that will remain.